FuG 17 and Lo10UK39

---
Similar pages:
e12 Data for German communication receivers
29b. FuG 16 (FuG XVI)

---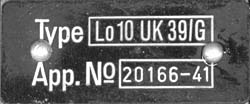 Lo10UK39(G)

Verwendungszweck:
1. Das Gerät Lo10UK39 (Marine-Fritz) dient zum Funkverkehr
zwischen Schiffen von Bord zu Bord über kürzere Entfernungen
auf den gebräuchlichen Ultrakurzwellen.
4. Frequenzbereich: 37,5... 45,7 MHz. ZF=6 MHz. (FuG17: 42,1-47,9MHz).
5. Betriebsarten.
a) Telegrafie tönend (1000Hz) = A2
b) Sprechen = A3
6. Leistung.
Die Leistung des Senders beträgt 10 Watt Oberstrich und 3,5 Watt moduliert.
Die Empfindlichkeit des Empfängers beträgt 4µV für 10V Ausgangsspannung.
71. Zu den Anlage kan auf Wunsch ein Zielfahrtvorsatz geliefert werden


---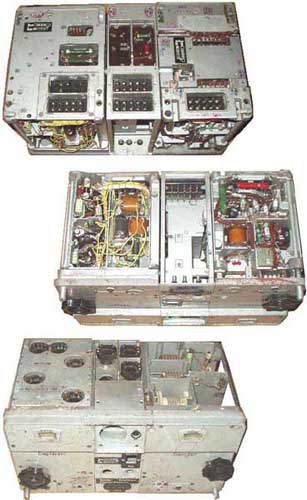 Lorenz Lo10UK39 = FuG17 (S17 + E17) VHF aircraft transceiver

Frequncy range: 42,1-47,9MHz - many variants
Reference Lo10UK39:
Die deutschen Funknachrichtenanlagen bis 1945, Band 2 [Fritz Trenkle] pp.215-216
---
Picture from the handbook (Lo10UK39)

---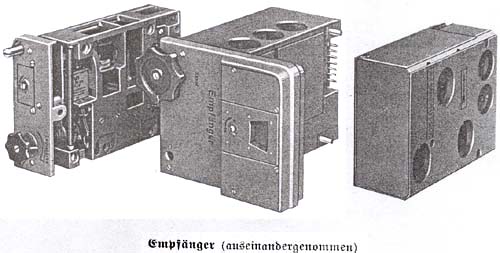 Lo10UK39 receiver
---

Lo10UK39 Bediengerät and Sender, copied from the handbook (Anlage 3)
---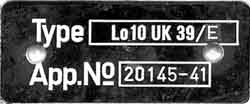 Lo10UK39 Empfänger, Type Platte
(42,1-47,9MHz)
---
Lo10UK39 RX divided into the 3 sub-units.
---
Lo10UK39 RX. The 3 sub-units are loosened for maintenance. Seen from the sides and rear
---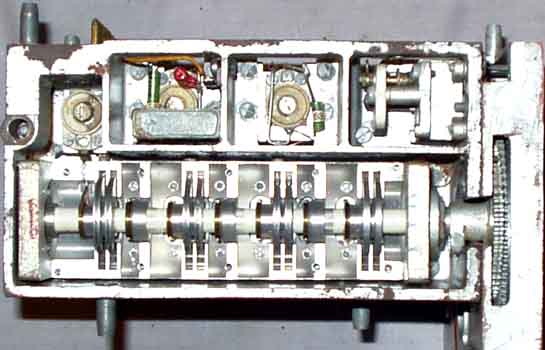 Mid unit with lid on the tuning capacitor removed

---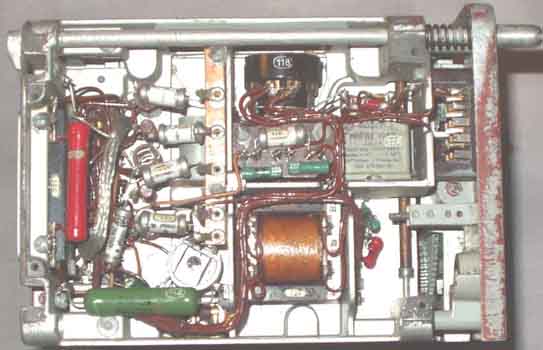 Lo10UK39 RX seen from below
---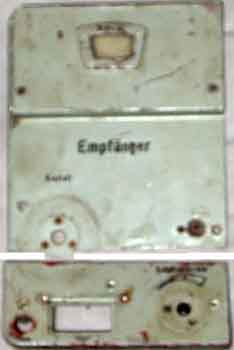 The front plates are attached with screws,
but the lower plate cannot be removed without the lower sub-unit (one read marked screw, too).
---
Lo10UK39 transmitter seen from different angles
---
Seen from above and below. Unfortunately some modified.
---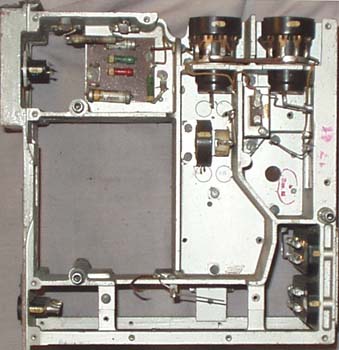 Not much left there!
---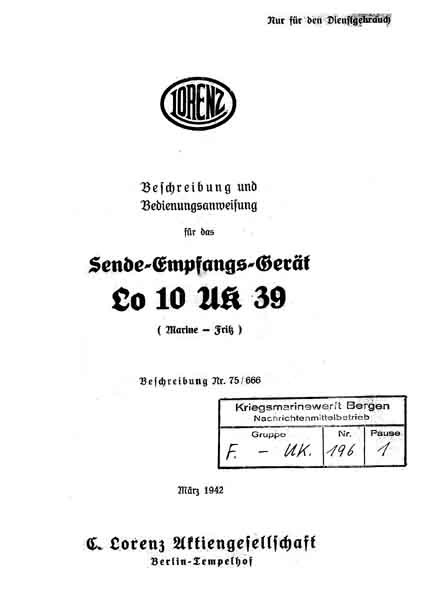 Lorenz Sende-Empfangs-Gerät Lo10UK39 (Marine Fritz), Beschreibung Nr. 75/666
Kriegsmarinewerft Bergen - Nachrichtenmittelbetrieb, Gruppe F.-UK nr.196 Pause 1

The handbook mentions "Zielfahrt Betrieb" (="Zielflug"), but it is no references to what the equipment could have been,
see ZVG15 (FuG24), ZVG16 (FuG16) or ZVG17 (FuG17).

---

Fu PS17 (click on the picture)
---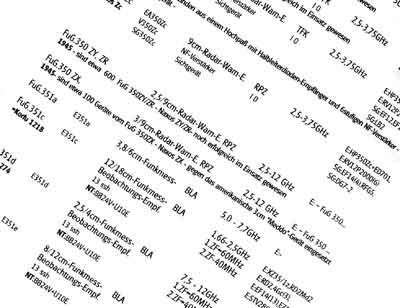 Can you really do without it?
Kommerzielle Nachrichtengeräte von 1914-1945
is available from DL6VW Werner Gierlach


---
---
Updated: 2004.09.01