25f) Vb.K (Fbg.bf) Fernbesprechzusatz (remote control for Tornisterfunkgeräte)

---
Links to other pages:
e12 Data for German communication receivers
25a Notes about restoring Torn.Fu.b1/Torn.Fu.c/Torn.Fu.f (in Norwegian)
25b Modification of Torn.Fu.b1 (Net RX to TX frequency in the field) (Norwegian text)
25h Lo1UK35
31a 15W.S.E.a/b transceiver - Norwegian text article (1952)
---
Tornisterfunkgeräte b1, c, f: Der Fernbesprechzusatz Fbz. (b f):
Kabeltrommel
Vb.K (Fbg.bf)
Vb.K (Fbg.bf) - Kabeltrommel, part of remote control equipment for Torn.Fu.b1, Torn.Fu.c,
Torn.Fu.f. Got it from LA8J, Karl for some antenna wire in 1969 and it laid outdoors in rain and snow for
over a year in 1970 because I didn't see any value in it, but still I cannot see any damage to it.

Got some more documents from DL1OY, Helmut Liebig....
---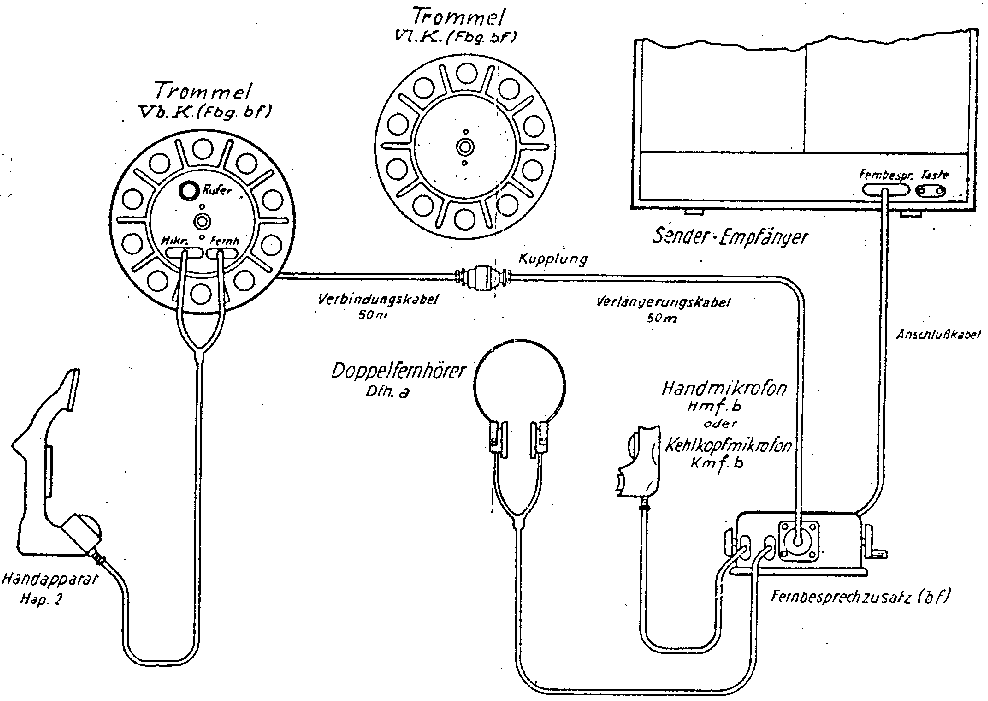 Anlage 2. Anschlußsbild des Fernbesprechzusatzes
---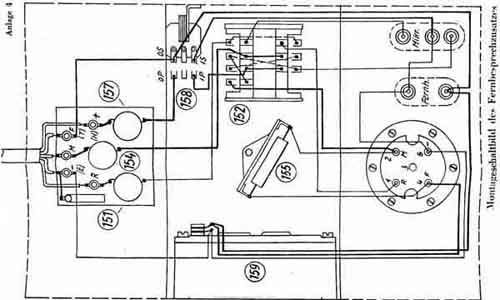 Anlage 4. Montageschaltbild des Fernbesprechzusatzes (Torn Fu b1) (4dw.jpg)
---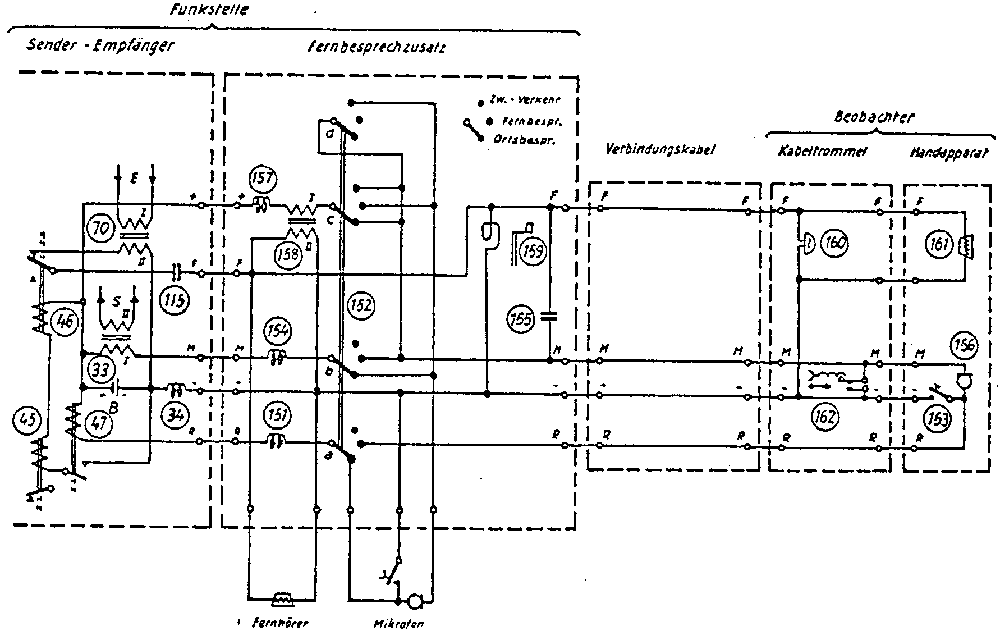 Gesamtschaltbild des Fernbesprechzusatzes (bf)
---
Rückansicht und Mechanischer Aufbau des Fernbesprechzusatz (bf)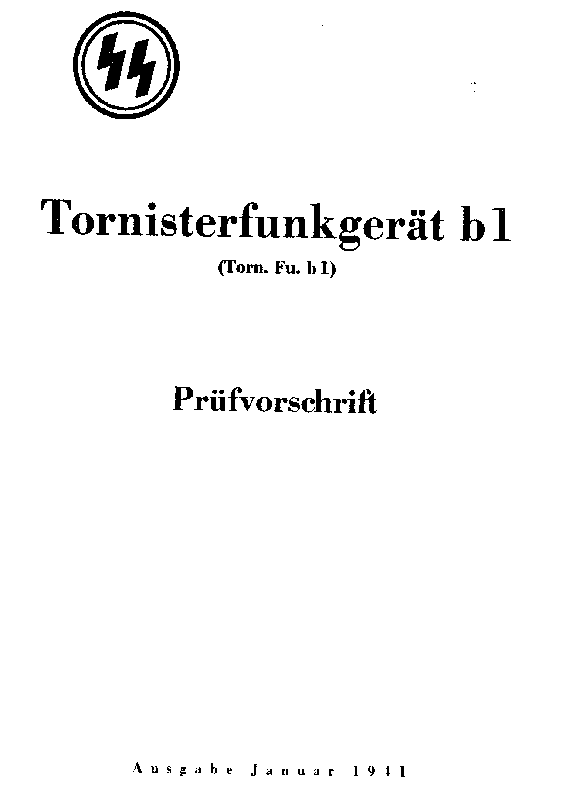 Handbuch des -Fu.b1++
---
E-MAIL
Correspondence: You may write in English or German, Danish or Swedish, but I will reply in English (or Norwegian)
---
Wehrmacht Funkgeräte
Last updated: 2004.04.14